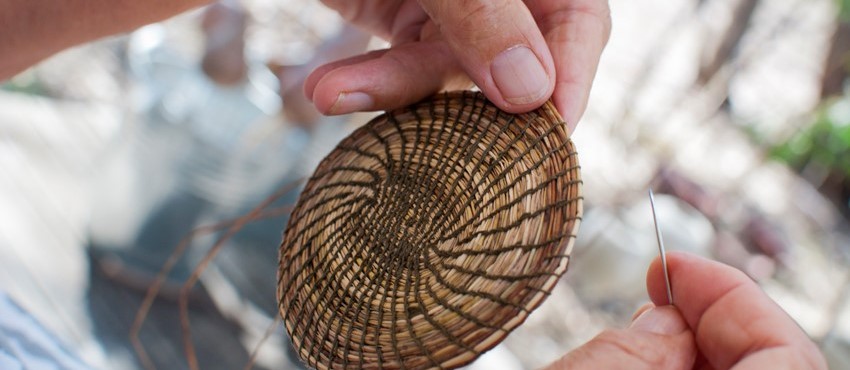 Australia NSC-ICH Webinar, 5 November 2020, 4-6pm (AEST) – Online
Join us for our annual event on intangible cultural heritage, this year focusing on the diversity of cultures and expressions, and their transmission and recording.
Our three presentations span multiple cultures: from Karanga – the ancient Māori art of calling, to recording and protecting Aboriginal intangible heritage in Victoria, and the challenges of 'trans-cultural' intangible heritage in diverse contemporary societies.
Advanced registration is required. Learn more on the website.
Presenters
Women's business: Karanga as an Expression of Heritage: Lynda Toki & Dr Diane Menzies
Opening and closing with a Karanga, composed by Lynda Toki for this event, Diane Menzies will then speak about Karanga – the ancient art of calling – and explain what it how, how it is used and what it means. This powerful expression of intangible cultural heritage is an important part of women's roles in traditional Māori culture and protocol.
Recording Indigenous intangible heritage: Dr Coral Montero Lopez & Amanda Goldfarb
The 2016 amendment to the Victorian Aboriginal Heritage Act 2006 opened the door to recording and listing Aboriginal intangible heritage, including social, ritual and material expressions, as well as environmental and ecological Indigenous values. This presentation will discuss the legislative requirements involved in registering Aboriginal intangible values.
Recognising intangible trans-cultural heritage in multicultural societies: Dr Mirjana Lozanovska
Multiculturalism in Australia has fostered a population rich in cultural diversity. Customs and practices adapt and connect trans-cultural communities, and affect local environments. What challenges arise from 'trans-cultural' intangible heritage for heritage frameworks of identification and value, and how can they be assessed and recorded? 
Continue Reading